Greetings, Everyone!
Our Water Tech Alliance's next free webinar is next Tuesday (October 18, 2022 ~ 9-10am PST!
We'll talk about
WINNING: Grants for
Water-
Energy R&D via US-Israel Collaboration
!
Please see the flyer and our WTA founder Cary Lowe's message (below) for more information.
Here's the QR code for this virtual meeting link set up by our WTA's newly elected President John Gagel.  
Use the passcode and ID to get in the webinar!
Meeting ID: 273 987 789 099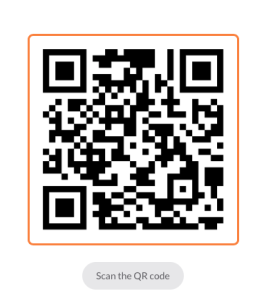 Dear Colleagues,

The Water Tech Alliance will soon host an inspiring and free virtual event next week (October 18, 9-10am PST; 7pm Israel) on Winning Grant$ for Water-Energy R&D. The program will feature the US-Israel Binational Industrial R&D (BIRD) Foundation, informing us about their next water-related grant opportunities (funded by the US Dept of Energy and Israel's Ministry of Energy) for US and Israeli companies interested in collaborating.

This informational virtual event is presented by WTA as a public service for San Diego's water tech companies.  The BIRD grants alert was also given in Miami, NYC and Seattle, the other corners of our country.  The program will begin with welcomes from our Water Tech Alliance, UC San Diego's US-Israel Center, the Smart Border Coalition, and the regional Jewish Federation as well as from the Cyber, Economic & Trade Office of Israel's Embassy in DC.

The informational keynote on US-Israel collaborative water-energy R&D grants by the BIRD Foundation West Coast representative, Maya Vardi Shoshani, will be followed by an inspiring Showcase of 3 of Israel's top water tech companies: 
ASTERRA

 (opening its North American headquarters in San Diego) 

IOSight

 (data analytics that have earned contracts with America's largest utility and states, too)

Kando

 (known worldwide for sewage surveillance of Covid, which has proved invaluable to epidemiology).
A link and information to join the event are provided below. For more program details, please see the attached flyer.

We look forward to seeing you.  This will be my last occasion representing the San Diego regional Water Tech Alliance, where I have been President since WTA's founding in 2016, so it is particularly meaningful for me to encourage you to consider San Diego-global collaboration and innovation financing as a benefit to our future water security and economy. My successor, John Gagel, will lead the organization going forward.
 
Cary Lowe, Ph.D., FAICP